Screen Printing, Embroidery, and More
At ideal Printing, LLC, we take care of all types of print jobs. We work with embroidery and screen-printing to provide you with beautiful custom shirts, hats, sweatshirts, and much more. We utilize the best machinery available to get your logo/design looking as good as possible, on a range of colors and apparel. Whether you need a large quantity of shirts, or simply a few select options, we have the right services for you. Check out our range of printing services, and get your custom screen-printing and embroidery done today. We look forward to working with you!
Unmatched Commercial Printing Services
High-Quality Commercial Printing
We work with just about any medium your business could need, from basic brochures to complex flyers and rack cards. Our machinery is equipped to print beautifully high resolution results, avoiding many of the typical pitfalls of print. We approach each job with a heightened attention to detail, ensuring your finished result never falls below expectations. Our team is ready to tackle whatever commercial printing job your company may need, keeping your business running at full speed and reaching new eyes.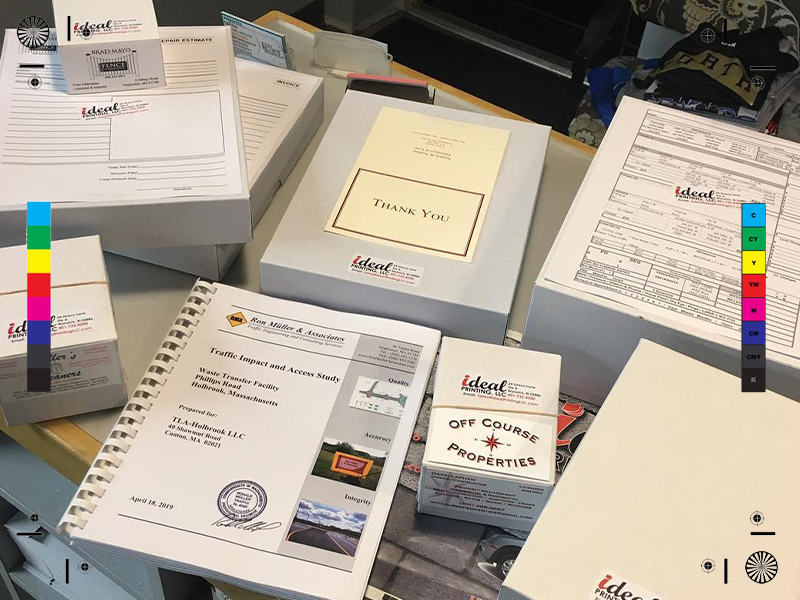 Check Us Out On Instagram
Stay up to date with what our recent projects, and discover what the team at ideal Printing, LLC can do for you.
24 Greco Lane
Warwick, RI 02886